Amsterdam Type Face Design - Celebrating happy lucky fun Amsterdam and inspired by the iron work details found on the cities early-modernist bridges & buildings.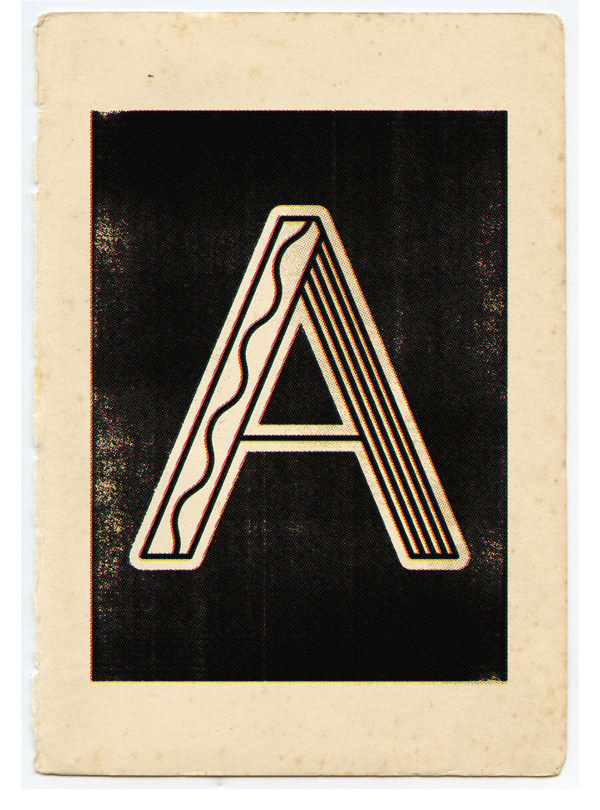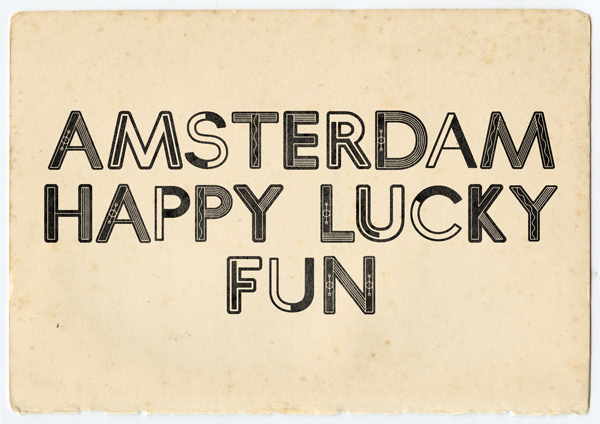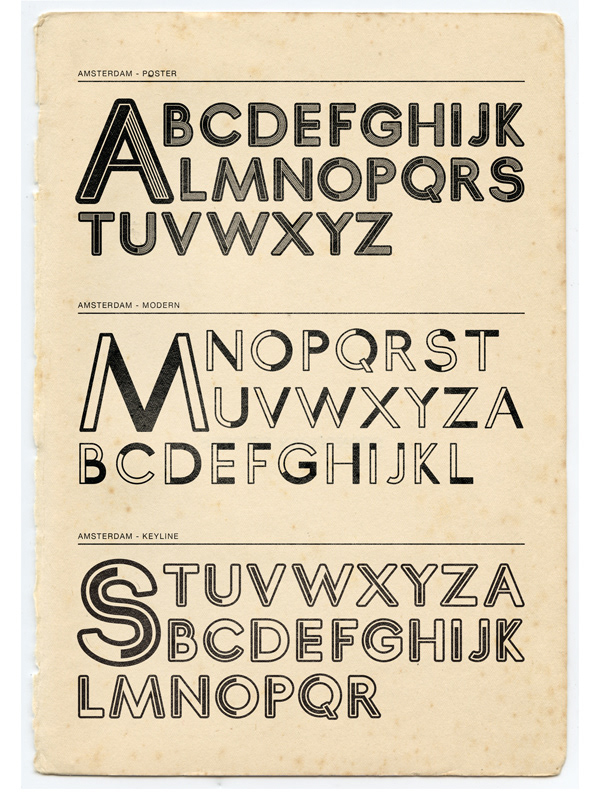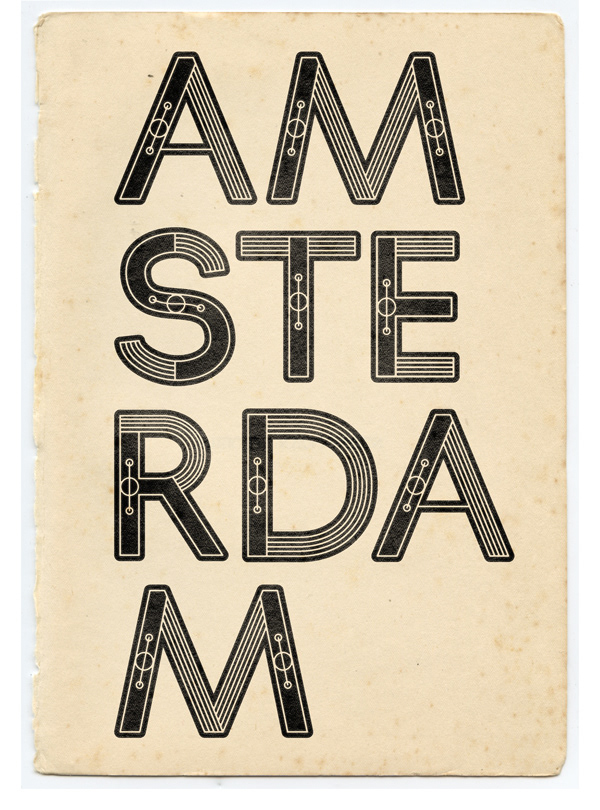 Amsterdam Type Face Design - Celebrating Happy Lucky Fun Amsterdam
It crossed my mind recently that I've lived and worked in Amsterdam for 10 happy lucky and fun years, and that's a milestone I should commemorate.
 
Amsterdam is a beautiful city, famous for its postcard pretty canals & 17th century grachtengordel, which is where I settled when I first moved to the city.
 
As I've become more local, the neighbourhoods off the tourist trail and surrounding the centre are now my passion. These living parts of the city and the discoveries to be made around every corner are the reason Amsterdam is such an inspiring place for a designer to live & work.
 
The things I have found most exciting to come across are the great examples of early-modernist bridges and buildings and in particular the beautiful iron work detailing to be found on the best examples. The elegance and proportion of these design accents, is testament to early-modernist commitment to a total design aesthetic.
 
Starting with studies and sketches of some of my favourite discoveries, my goal was to design a contemporary typeface that celebrates both the timeless elegance of the early-modernist and the city's happy lucky fun spirit – everything Amsterdam has come to mean to me.
Let me know what you think? 
click the button below
 , or leave a few words.