Assorted trims and branding designs for menswear brand Overend and Gurney, with the air of a Victorian gentleman's tailor shop.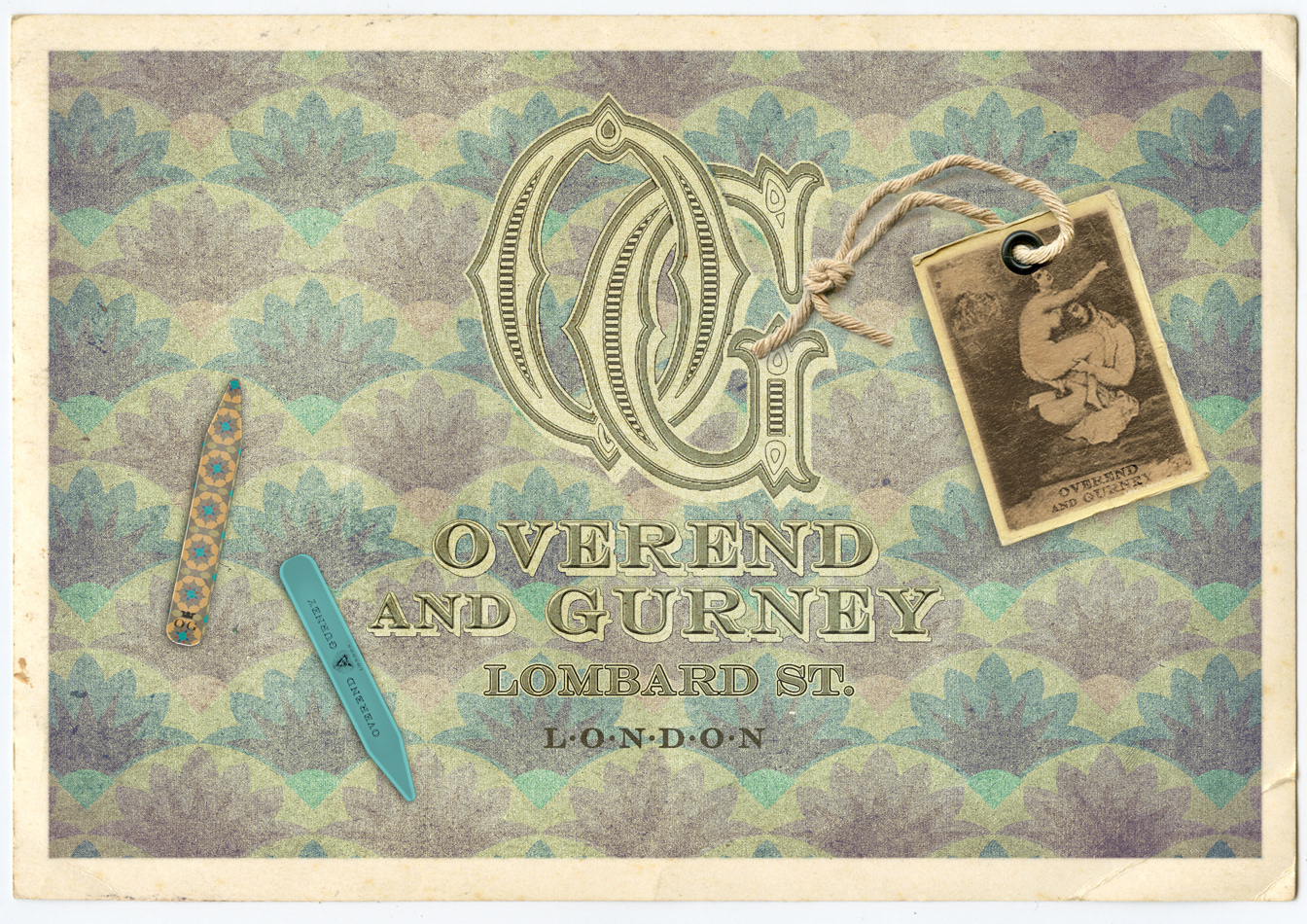 Overend and Gurney - Main logo design & mood.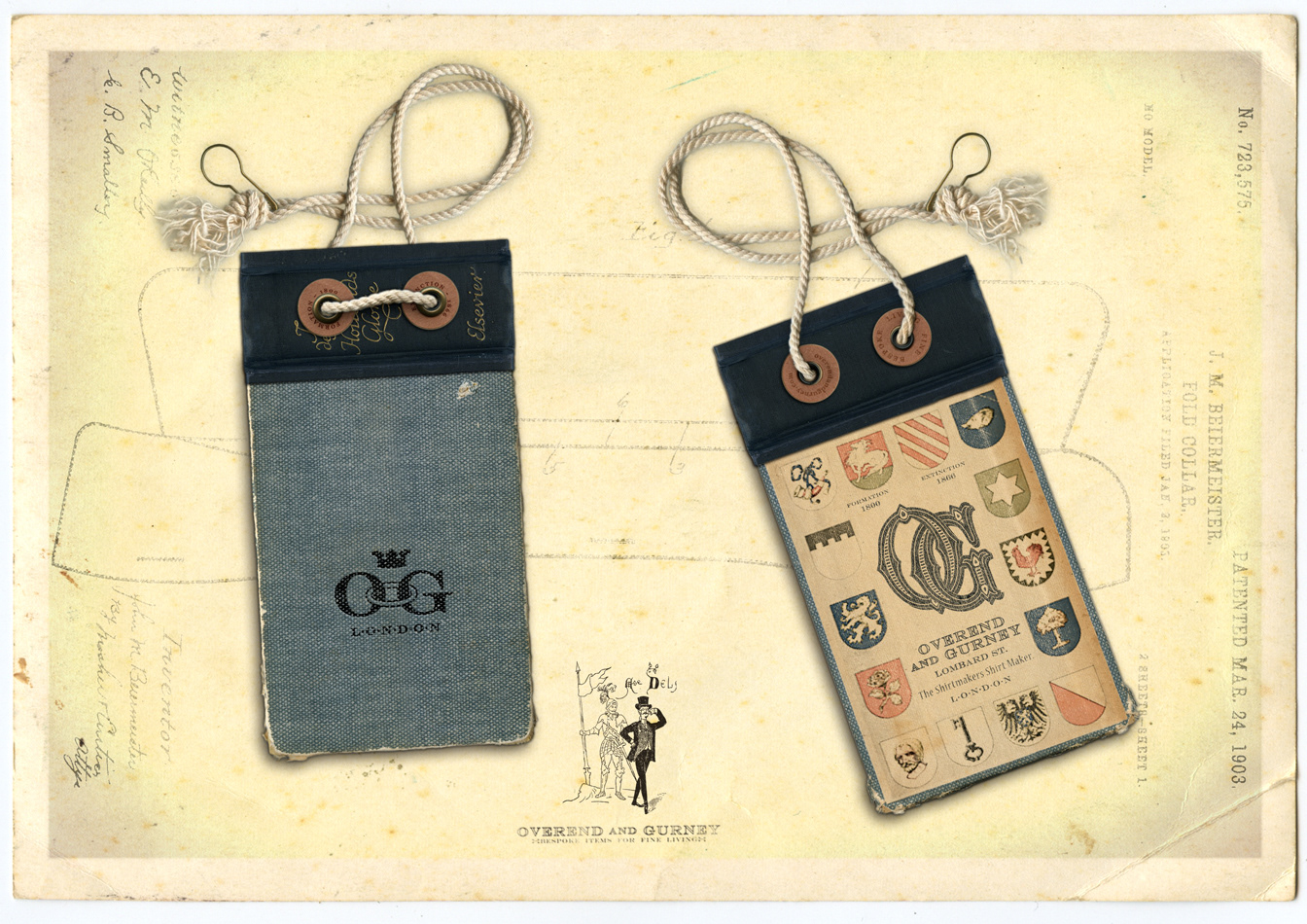 Vintage card & paper garment hang tag with physical distress and tea stained cotton cord.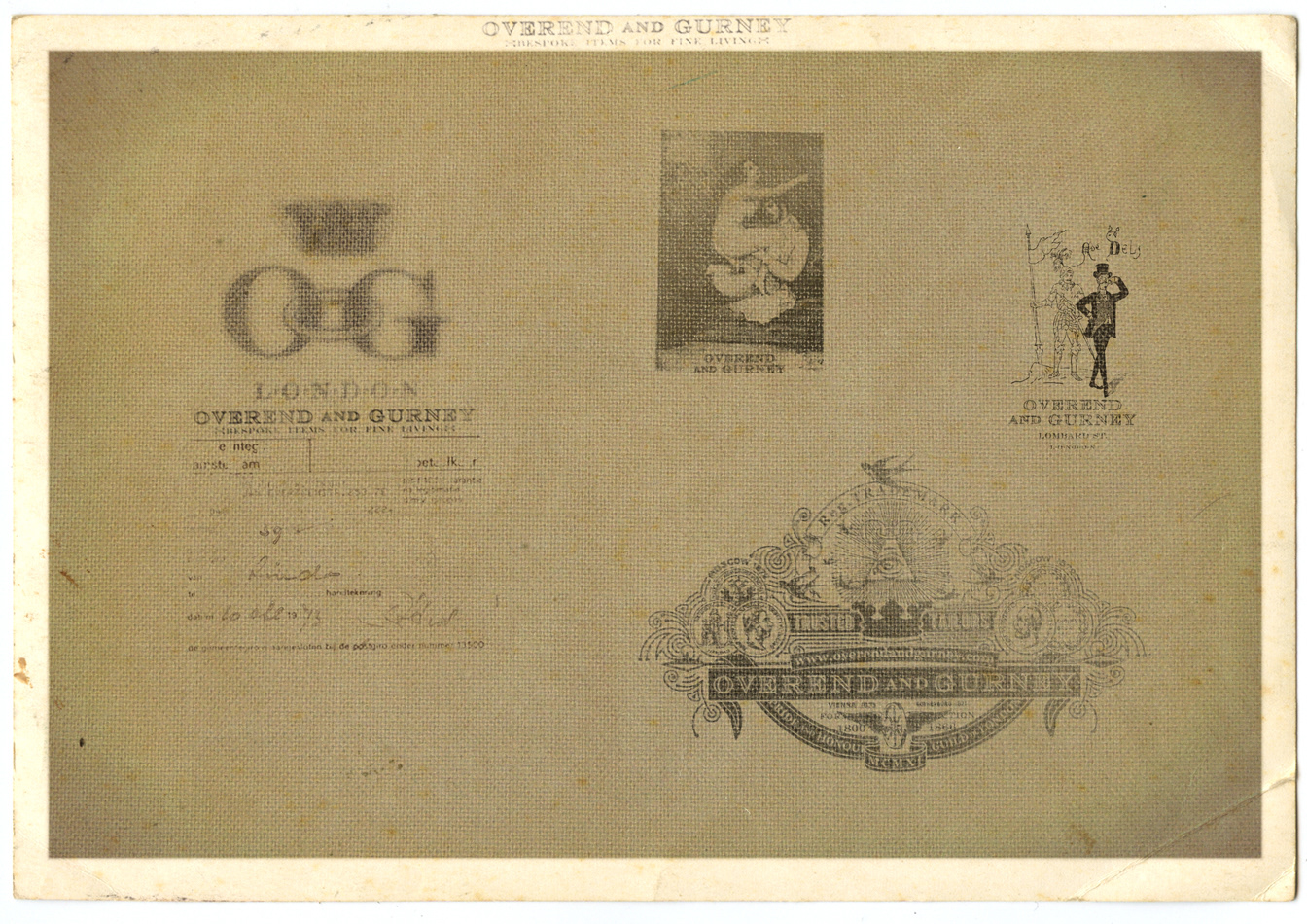 Assorted small textile prints for inside garments and jeans pocket linings.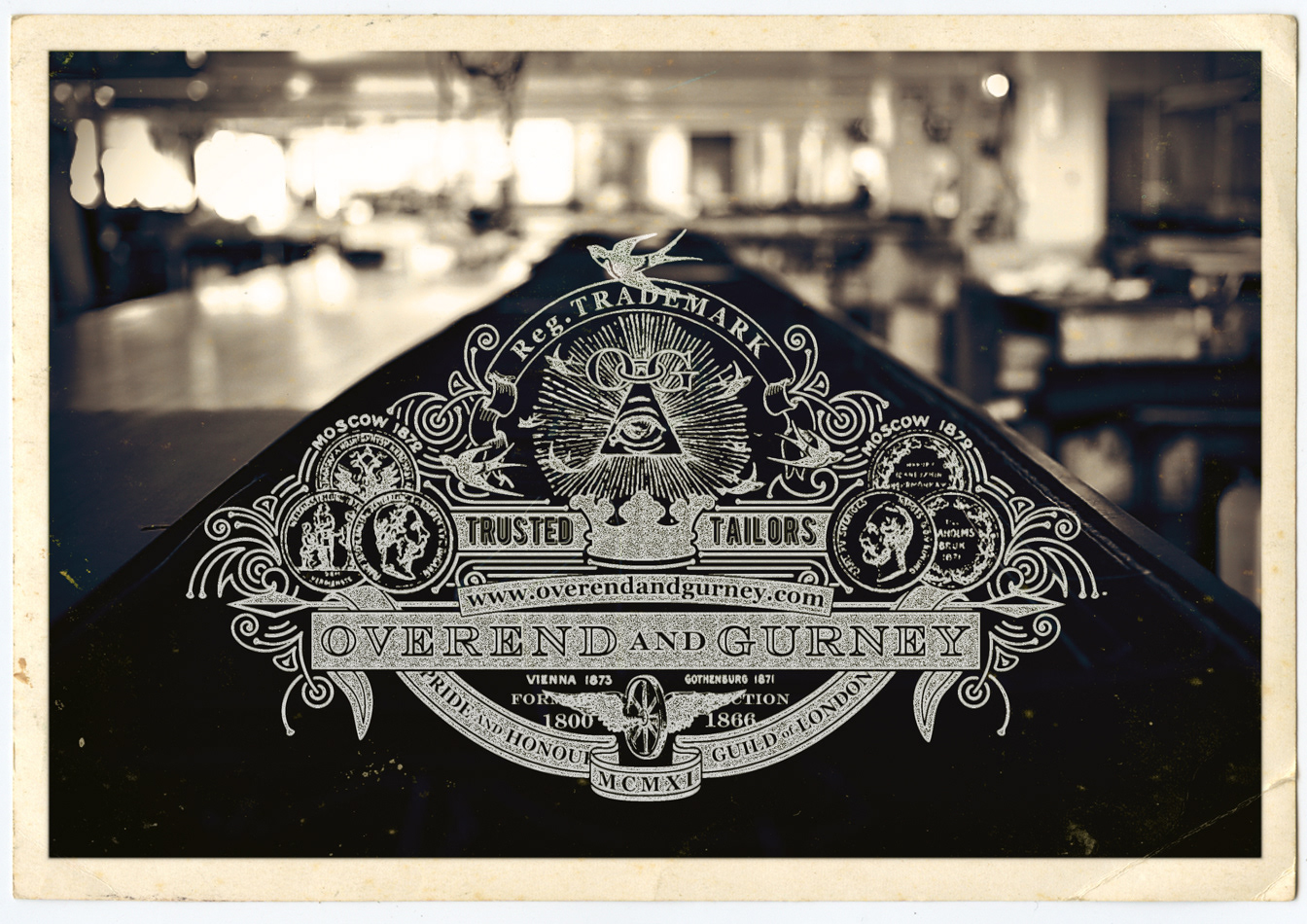 Brand show card / Etched window decal design.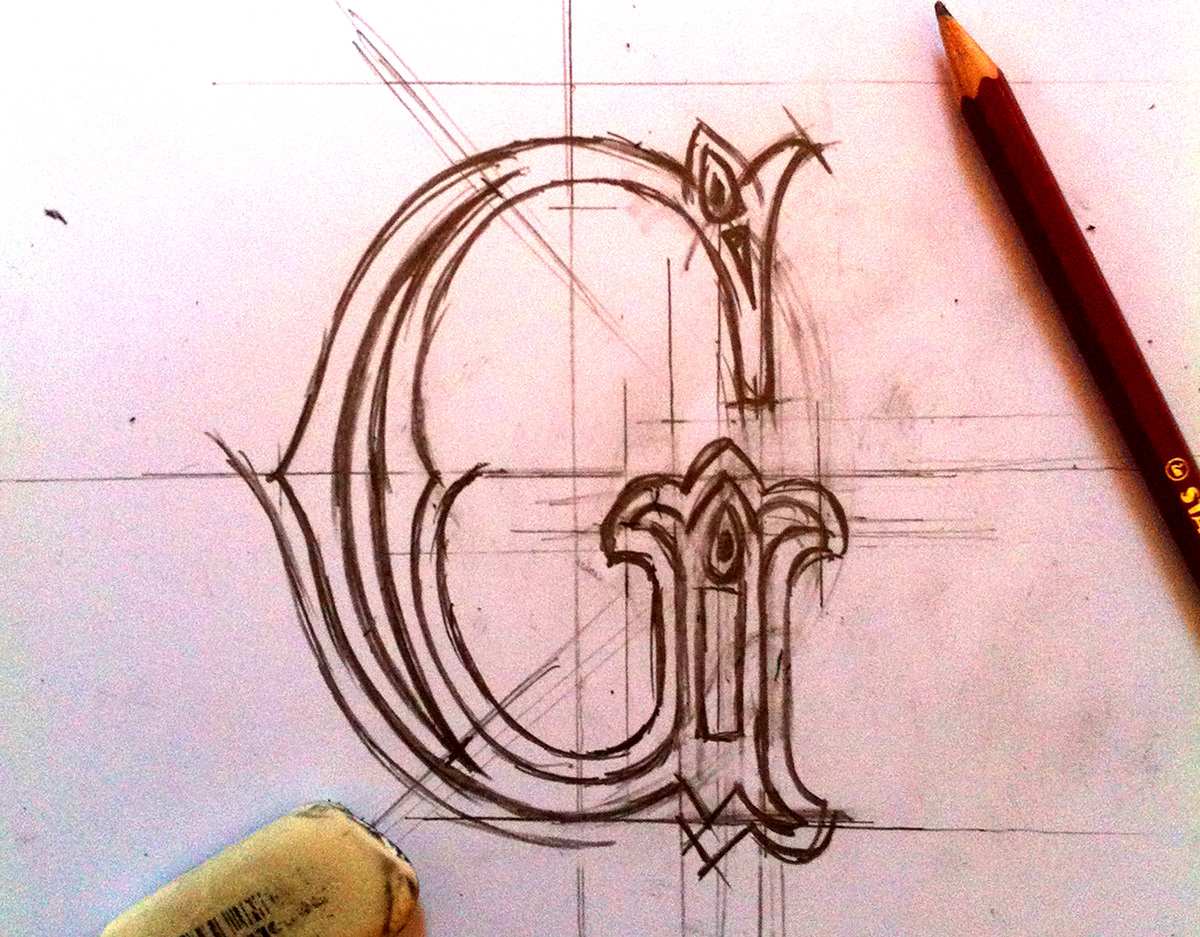 First sketch for G & O cuves and proportion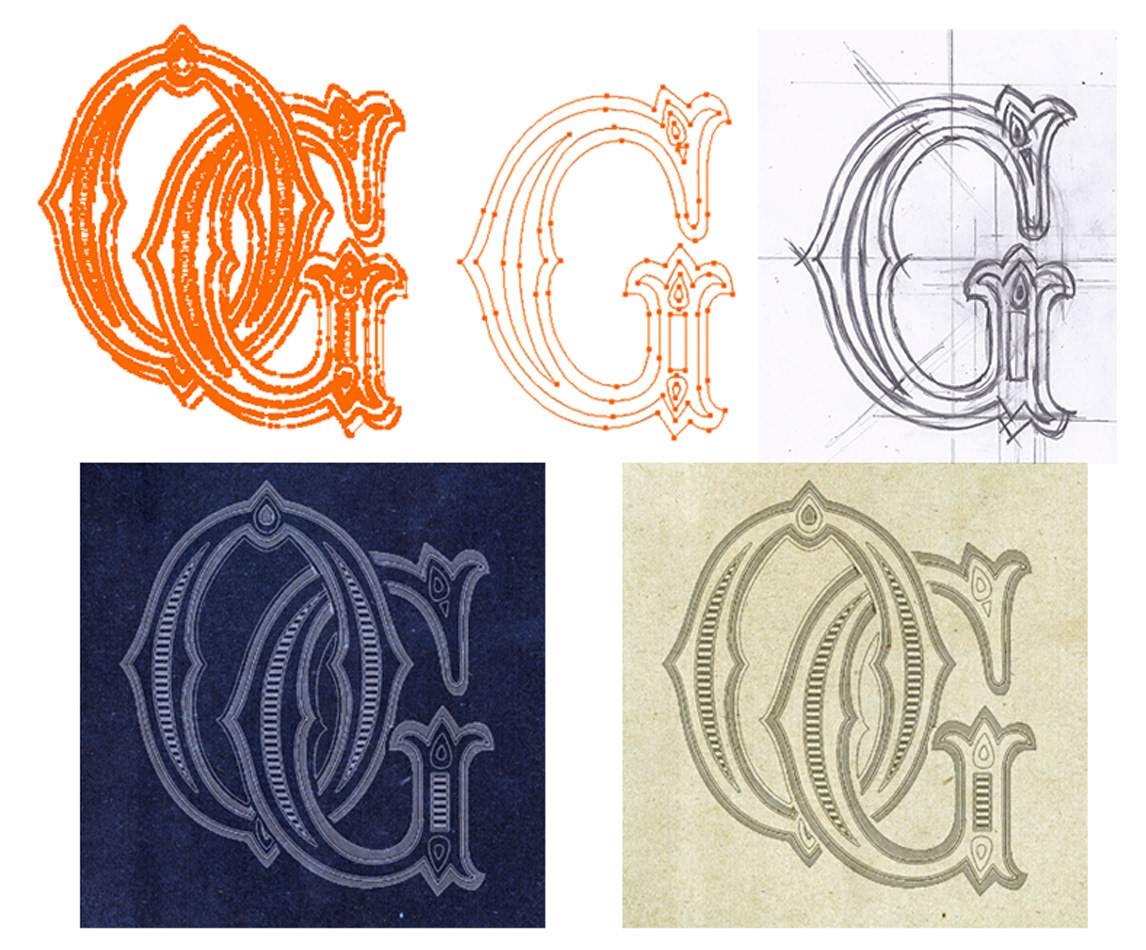 Sketch, scan, re draw, photoshop.